Providing Home Delivered Medical Supplies and Medications Since 1997
It's Easy to Order Your 

Prescriptions & Medical Supplies

Online
America's Best Care Plus is the pharmacy partner you can depend on. We work closely with your physician, HME supplier, and insurance company to provide you with exceptional customer care. Our registered pharmacists are available to answer your questions concerning your medications and supplies. Each order placed is verified for accuracy by our dedicated pharmacy team. ABC Plus is accredited by the Accreditation Commission for Health Care (ACHC) as well as licensed in all 50 states.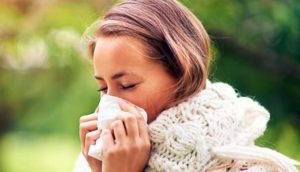 Allergy
Pills, inhalers and nasal sprays may provide a quick fix, but that is because they only address the symptoms of allergy. America's Best Care Plus allergy serum treats the source of the problem, desensitizing the body to troubling allergens so patients don't have to depend on temporary medications for relief.
How does it work?
Your doctor has prescribed medication to help you manage your health and live a better life. Home delivery of medications and supplies is our specialty. Our care team works closely with your doctor's office to ensure that you receive exactly what your doctor has prescribed.
Free delivery to your home

Insurance claims are filed for you

Initial 72-hour follow-up call to assure your satisfaction

Monthly reminder call

On-time service and refills
A physician must write a prescription for medication and supplies prior to delivery. The prescription must include the medication and supplies to be dispensed and the administration instructions, including the quantity and the specific frequency of use. Example: albuterol 0.083% 3ml QID. For orders that include "PRN" or "as needed," it must be written "AND PRN" or "AND as needed," as Medicare will only reimburse based on the specified frequency of use on the order only.
We accept Medicare, Medicaid* and Commercial Insurance.
Insurance policies may pay for all or a portion of the cost of your medication and/or supplies. Payment is based on medical necessity, diagnosis and other information. The information listed below will help to determine insurance coverage
Third Party Insurances
All insurances require a prescription as described. Insurance requirements vary, therefore we will contact the insurance company to request benefit coverage and obtain a prior authorization when applicable.
*Depending on availability of plan participation
Medicare
In addition to a prescription, Medicare requires a detailed written order to be completed, signed and dated by the treating physician. The detailed written order must include the following:
Specific type of medication and/or supplies

Specific frequency of use ("PRN" must be written as "AND PRN")

Length of need

Diagnosis

Physician's signature

Physician's signature date
NOTE: Occasionally, Medicare will require medical records from the treating physician for review to establish medical necessity.
Newsletter
Stay up-to-date with America's Best Care Plus! Sign-up for our e-mail newsletter, packed with interesting articles and information.