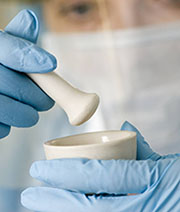 Payer 5 Star Program Benefits
Improve Patient Health via Compliance Program
Reduce Risks Associated With Exacerbations and UTIs
Reduce Hospitalizations/Re-hospitalizations and E.R. Visits
Improve CMS STAR Rating
America's Best Care Plus Is Dedicated To Providing The Best Care And Service To Our Customers—Including Our Patients, Business Associates, And Payer Partners.
Our Commitment To Working With Our Business Associates and Payer Partners Has Resulted In 100% Increase In Business Over The Last 2 Years.
Through Our STARx Compliance Program, We Work With Insurance Companies and PBMs to Manage Patient Medication Compliance, Decrease Per Capita Spend, and Improve CMS STAR Ratings.
Medication Compliance Management For 18 Years
93% Patient Compliance Rate Exceeds Medicare's Compliance Benchmark Of 80%.
2.5% Medicare Claim To Audit Ratio
98% Customer Satisfaction Rate!