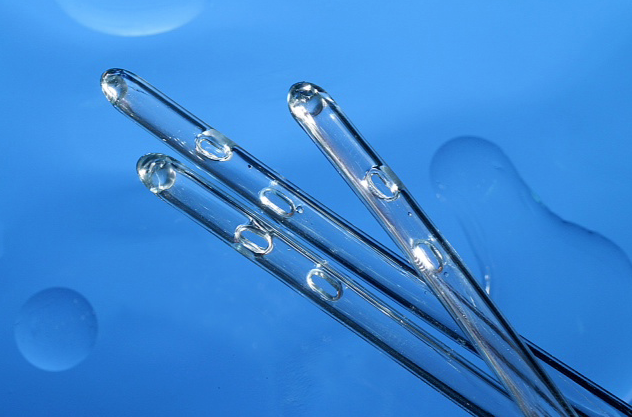 A urinary catheter is a medical device that is used in draining the bladder through a flexible tube. It is attached to a bag that holds the urine. They are available in different types and sizes. Usually, the catheters are produced from:
Latex

Silicone

Plastic

Rubber
In most of the cases, catheters are essential till the patient regains the ability to urinate themselves. This is used for a short period of time. People with permanent injury or elderly people may have to use a catheter for long-term. In some cases, the catheter is to be used permanently. 
There are several types of catheters, some of them are:
Indwelling Catheters
In the dwelling catheter, a catheter is placed in the bladder. The catheter can be placed for both short and long periods of time. The catheter is inserted into the bladder through the urethra. This is also known as Foley catheter.
Apart from this, in some cases, the catheter is inserted through a hole in the abdomen. This is referred as a suprapubic catheter. A small balloon is used to prevent the tube from slipping out. When the catheter must be removed the balloon can be deflated.
External Catheters
A condom catheter is placed outside the body. It is best suited for men who have mental disabilities like dementia. This device looks like a condom that covers the penis head. The tube from the condom is connected to a drainage bag. External catheters are comfortable and have a lower risk of infection. They need to be changed daily.
Intermittent Catheters
These catheters are great for short time period, they are usually used after the surgeries. When the bladder is drained, the catheter can be removed. These are a straight tube made from flexible plastic or rubber. They are also available in latex, silicone, antibacterial and red rubber. One end of the tube is rounded tip while the other end has a funnel.
Hydrophilic Catheters
These catheters are covered with a hydrophilic polymer. It becomes slippery when it is wet that makes insertion easy and offers 95% lower friction than other catheters.
Closed System Catheters
Another type of catheters is closed system catheters that are pre-lubricated catheters. These are self-contained that provides a sterile environment. It features an introducer tip allows the catheter to avoid the high concentrations of bacteria. This helps in eliminating the risk of infection. Along with this, they are connected to a drainage bag that holds the urine.
DISCLAIMER: The medical information on this site is provided as an information resource only, and is not to be used or relied on for any diagnostic or treatment purposes. This information is not intended to be patient education, does not create any patient-physician relationship, and should not be used as a substitute for professional diagnosis and treatment.