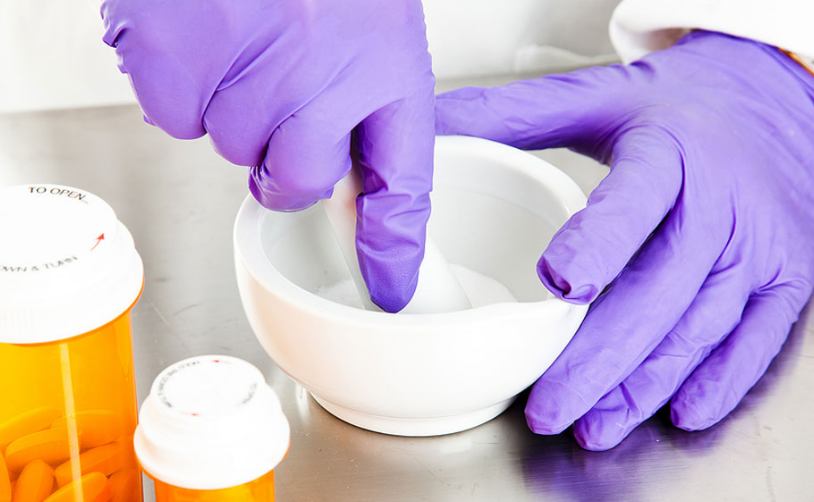 Do you know what a compounding pharmacy is? Compounding pharmacists create customized medicines. They prepare the medication under the prescription of a doctor in order to be specific for your condition. They can even formulate the medicines to meet your special needs.
Some cases in which compounded medications are the best choice are:
Chelation Therapy

Natural hormone replacement therapy

Pain management

Dermatologic compounds

Vitamin or mineral replacement I.V. therapy.
Let's take a look at the benefits of pharmacy compounding
Makes Medication Easy to Use
There are some medications that have very unpleasant taste making it difficult to take them. You can ask the pharmacist to create the medicine with your choice of flavor. A compounding pharmacy is useful when the patient refuses to take the medicine. This happens in the case of children, pets and elderly. They make it easy and convenient for you to use the medication.
Medication can be Made Allergy-friendly
There are patients that are allergic or intolerant of lactose, alcohol, gluten and dyes. If they use medicines that contain things they are allergic to will lead to an unwanted reaction. Most of the medicines have preservatives and fillers that some people cannot tolerate. This is where the compound pharmacist comes in handy. They can develop medicines that do not consist of any offensive ingredients. In this way, they will get the right treatment without worrying about the unwanted reactions.
Alternate Dosage Forms
It is normal that the patients may require medicines in the different dosage form. Sometimes the patient has difficulty in swallowing the pill. In this case, the compound pharmacist can develop a liquid form of the medicine. Apart from this, some medicines can be made in a topical form like cream or gel. The gel or cream absorbs into the bloodstream from the skin.
DISCLAIMER: The medical information on this site is provided as an information resource only, and is not to be used or relied on for any diagnostic or treatment purposes. This information is not intended to be patient education, does not create any patient-physician relationship, and should not be used as a substitute for professional diagnosis and treatment.